Rum Raisin Chocolate Ice Cream
Chocolate ice cream sure will be so yummy and delicious, especially if added some raisins and one teaspoon of rhum :p~ For the chocolate ice cream, you will need 7 cups heavy cream, 12 ounces semisweet chocolate, 2 ounces (2 squares.) unsweetened chocolate,1 cup granulated sugar, 1/2 cup water, pinch of salt, 6 yolks (from eggs graded large, extra-large, or jumbo), 2 teaspoons vanilla extract. To make
Rum-Raisin Chocolate Ice Cream
, place about 1 cup of raisins in a jar with a tight cover, add about 1/2 cup dark rum, cover and let stand for a few days, turning the jar occasionally to keep all the raisins wet, or marinate in a closed plastic bag. Stir raisins and any unabsorbed rum into the ice cream after churning. Or do the same thing with chopped dates, using rum or brandy. Hmmm yummy!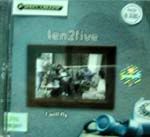 But it will be different if we talked about a song. Yes a song that was always on air on
Prambors
105,1 FM Makassar or any youth radio in town. At first I didn't know that the artist who sang this song is
Ten2Five
.
Ten2Five
is an Indonesian music band. Local band, but got nice songs and music. Most of all their songs are in English, makes people who didn't notice will think that Ten2Five is a band from outside of Indonesia. Hehehe, including me from the beginning :p~ According to their site, the name of the band inspired from the hour they spent together for playing music. From ten to five (10 am - 5 pm), every Saturday, at Perth, Austrlia. And the kind of music is soft, easy-listening, which is really perfect to hear in the rush hour on the road if you stuck in the traffic. Mixed jazz, pop, ballad and R&B. Curious? Better quickly to the music store and buy one.
Highly recommended!
:) Here's the lyric of
Rum Raisin Chocolate Ice Cream
. The song talks about first date. So easy-listening and describe how is the feeling on the first date :) Rum raisin chocolate ice cream Sekotak penuh kau berikan padaku Di siang itu Berdua nikmati es krim kesukaanku Dunia serasa milik berdua Saat pertama kali mencoba jalin cinta Lupakan segalanya Nikmati setiap detik yang berjalan Rum raisin chocolate ice cream 4x
Bridge
: Sekotak memori, cinta pertama, begitu nikmat, terasa sampai di hati